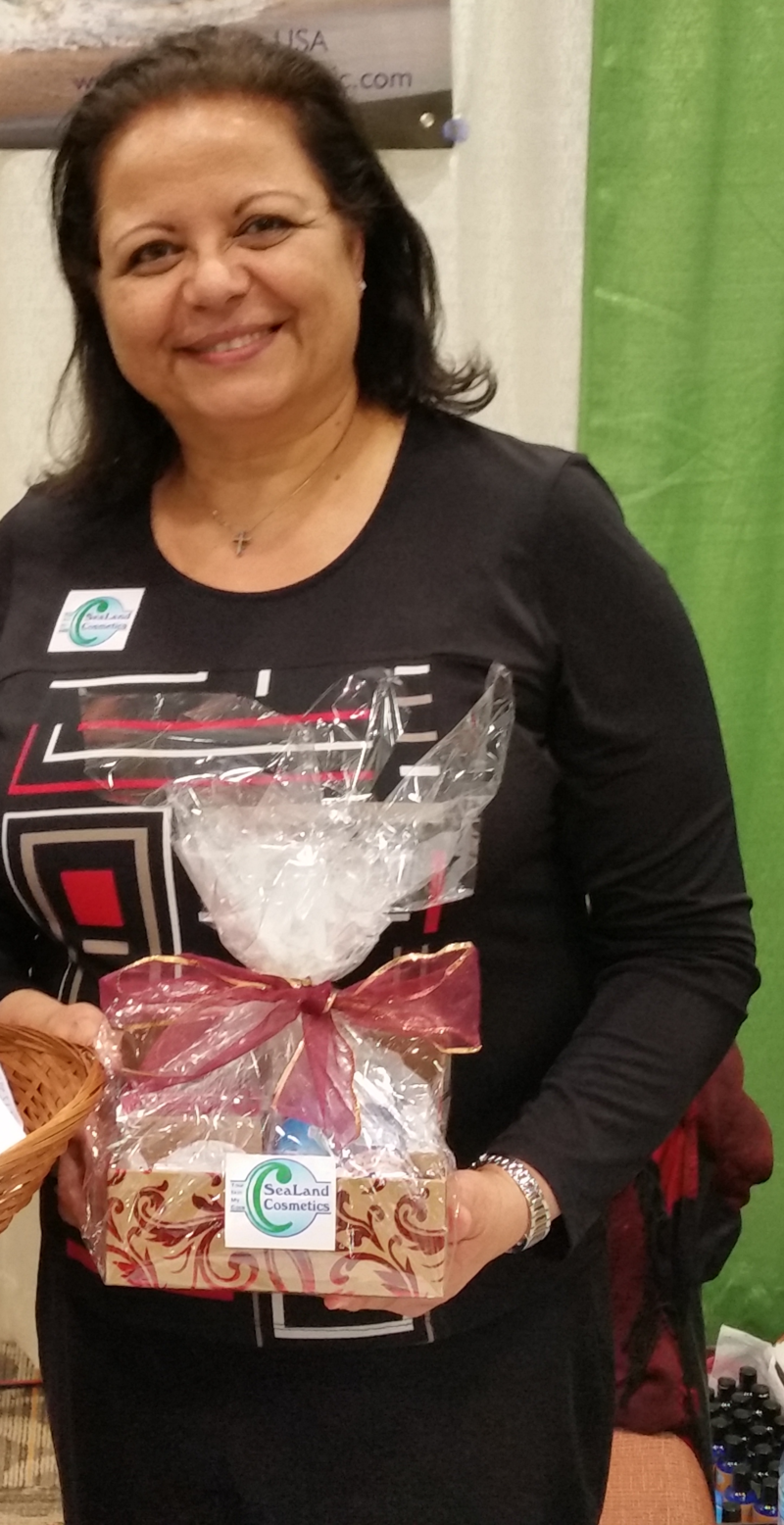 Sealand Cosmetic Manufacturing Company
Sealand Cosmetic Manufacturing Company was founded by Noha Hakim, utilizing her long experience as an analytical and cosmetic chemist and her interest in creating natural remedies of high quality. Noha spent ten years working with natural health stores and over fifteen years with a vaccine pharmaceutical company before an experience convinced her of the need for more quality, natural skin and hair products.
SeaLand Manufacturing Process
SeaLand Cosmetics manufactures natural skin and hair products including deodorant, body, scalp and face lotions in a small cosmetic production lab licensed for operation and located in Lehigh Valley, PA. A small team of analysts who are trained on Good Manufacturing Practices (GMP), ensure that guidelines and requirements are followed at all times. The GMP is a set of regulations enforced by the US Food and Drug Administration (FDA). These regulations assure proper design, monitoring, and control of manufacturing processes and facilities. 
SeaLand Cosmetics Manufacturing Company currently holds four patents with a fourth in process. The patented formulations are clinically tested and dermatologist approved.
Our Natural Ingredient Sources
SeaLand Cosmetics products enhance skin hydration and detoxify skin. The presence of Dead sea salt helps to reduce dry skin symptoms such as itching, scaling, or redness that can be the result of dieting, weather, skin disorder diseases such as Eczema or Psoriasis or heavy medication taken by cancer patients.
All of our natural ingredients are sourced from reputable U.S. companies. Our Dead Sea salt is purchased from one company based in California called San Francisco Salt Co. This company assures that their Dead Sea salt, (Minera®), which is raw, natural and unrefined, is imported directly from the source at the southern part of the Dead Sea and they are able to provide a Certificate of Authenticity with every lot.
Noha Hakim, Founder
"Your skin, My care" was the path Noha's followed to create products to help family members and friends reduce symptoms of a skin disorders such as Psoriasis, Acne, Dandruff, dry and itching skin, thinning hair, etc.
Noha relates: Five years ago, I learned that a family member who had severe Psoriasis for many years and he was unable take medication on a regular basis due to the risk of liver damage. The itching and scaling symptoms were severe, and nothing he used really helped.
I created for him a natural remedy with Organic Aloe Vera, the salt from the Dead Sea, Apple Cider vinegar, vitamin E and Tea Tree pure Essential oil. The use of the Dead Sea salt with its minerals helped with the dry skin symptoms, and he was so happy to be able to go to the beach and wear a short sleeved shirt without embarrassment. The pleasure I felt was priceless. I decided to make it my mission to help more people with dry skin disorders and create skin care products with Dead Sea salt.
"Greater love hath no man than this, that a man lay down his life for his friends." 
- John 15:13