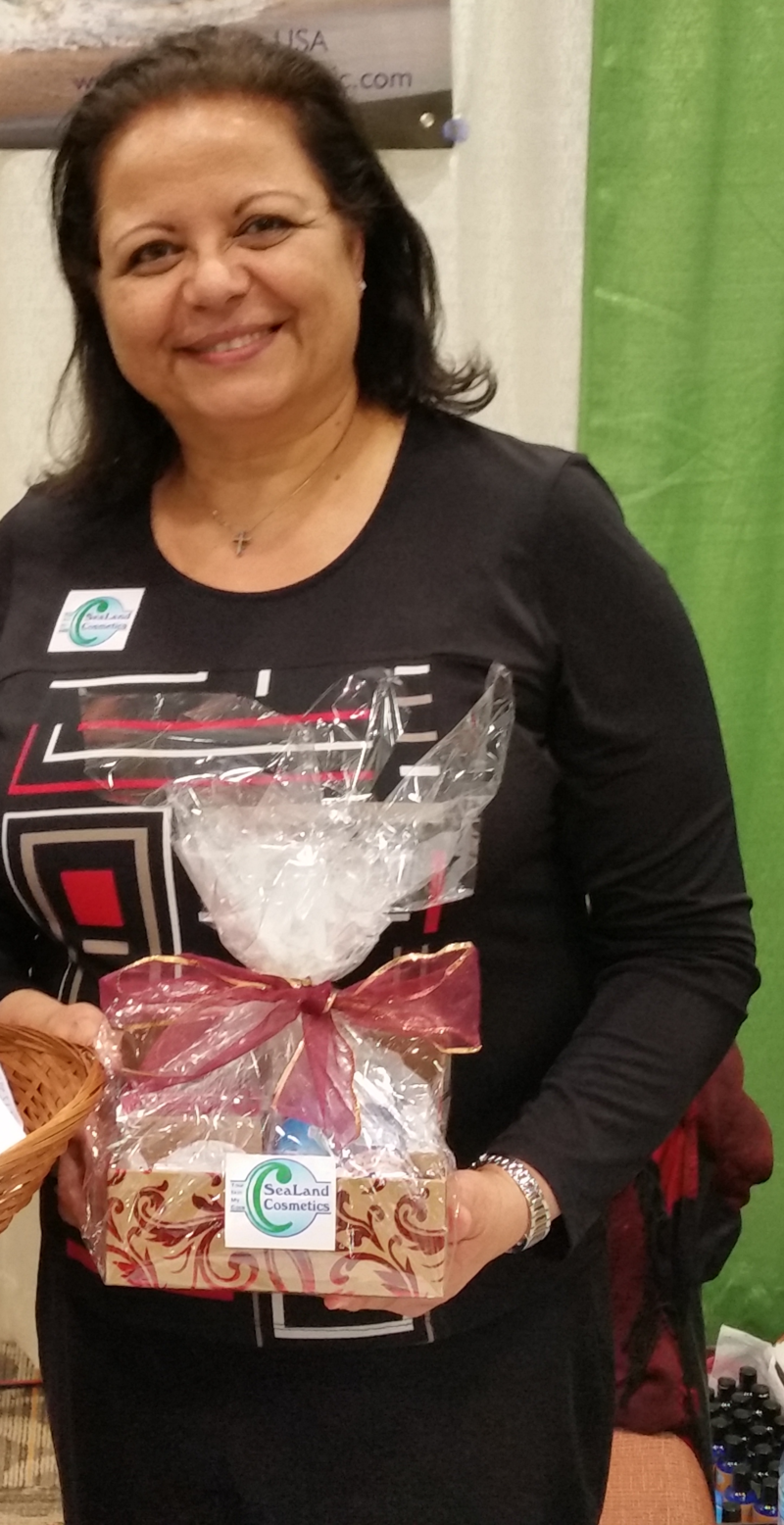 About
Noha Hakim is the creator of SeaLand Cosmetics company. Her experience as analytical and Cosmetic Chemist for many years allowed her to create natural remedies of high quality.

"Your skin, My care" was Noha's path that she followed to create products to help a family member or friend to reduce symptoms of some sort of skin disorder such as Psoriasis, Acne, Dandruff, dry and itching skin, thinning hair, etc.

Noha will continue her mission to create more products and help more people.
"Greater love hath no man than this, that a man lay down his life for his friends."
- John 15:13

About SeaLand Cosmetics
SeaLand Cosmetics manufactures natural skin and hair products including deodorant, body, scalp and face lotions in a small cosmetic lab licensed for operation and located in Easton, PA.
SeaLand Cosmetics products enhance skin hydration and detoxify skin. The presence of Dead sea salt helps to reduce dry skin symptoms such as itching, scaling, redness that can be result of dieting, weather, skin disorder diseases such as Eczema or Psoriasis or heavy medication taken by cancer patients.