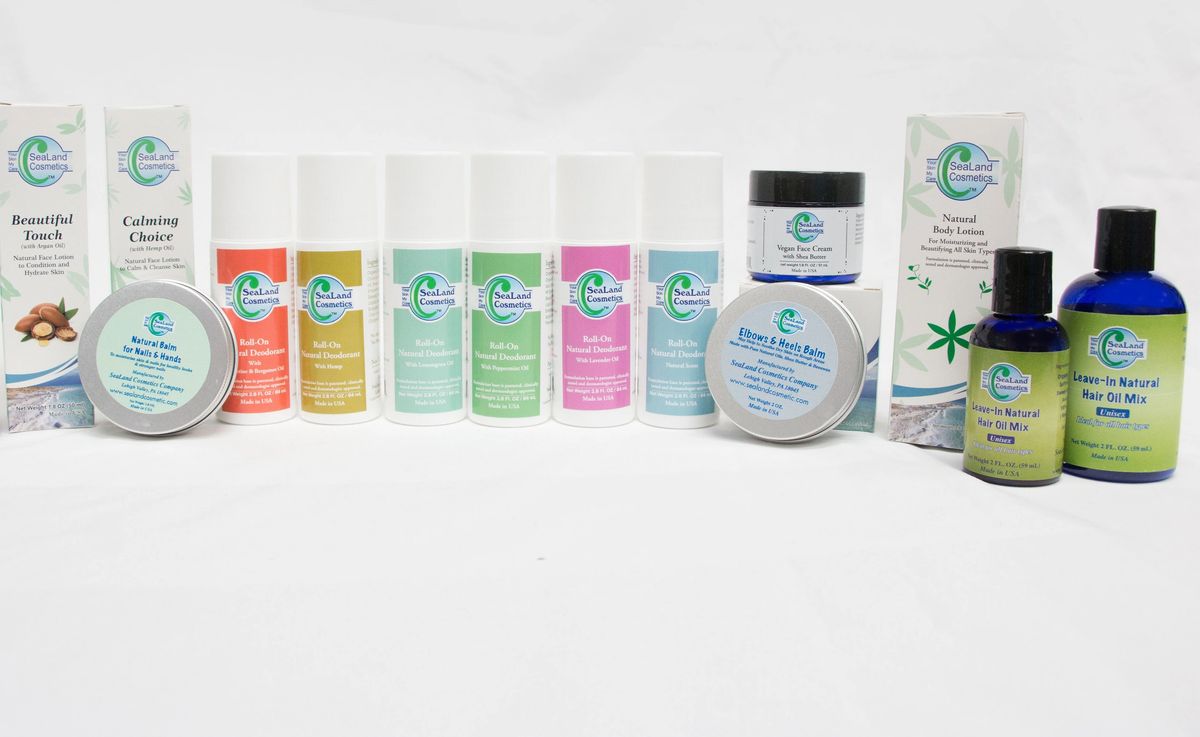 Welcome to Sealand Cosmetics
We invite you to explore the website to get to know our natural vegan skin and hair products. They consist of a unique blend of natural ingredients and Dead Sea Salt known for its high content of minerals.
Why Dead Sea salt?
Natural Organic products are not enough to achieve Healthy Skin
The skin is the largest vital organ of the human body which carries out so many important functions; it is an effective measure of the continued exposure to the elements, chemicals and aging. It needs to be regularly detoxified and hydrated; this is the main role of the Dead Sea salt in SeaLand Cosmetics products.
Dead Sea salt with its high minerals content stimulates blood circulation, detoxifies and cleanses the body. It contains 21 major mineral ions such as magnesium, calcium, potassium, Sodium, Iodine and Zinc.
These mineral ions are small enough to pass through the porous surface of the skin and end up in the blood stream which is much easier way than to go through the gut tract.
Those minerals are not only good to achieve healthy skin but also benefit the body in different ways.
Potassium is a key player in cell integrity by maintaining electrolyte balance and internal fluids – keeping cells hydrated and skin internally moisturized. 
Magnesium is an essential mineral found in human tissues and especially in bone. It is essential for energy production in cells and it helps to stabilize any hormonal imbalances in the body. A study concluded that the high concentration of magnesium in Dead Sea salt was instrumental in improving skin hydration and reducing inflammation.
SeaLand Cosmetics products are safe, convenient, affordable and effective.

The Patented Formulations of Al-Free Deodorants, Vegan Face Cream, Scalp and Body lotions are clinically tested and Dermatologist approved.  

Our natural skin care products have been observed to help reduce dryness and other symptoms associated with skin disorders such as itching, redness and scaling. 
Read what our customers say
All Products are made in the USA.
SHOP NOW