Body Lotion with Dead Sea Salt Set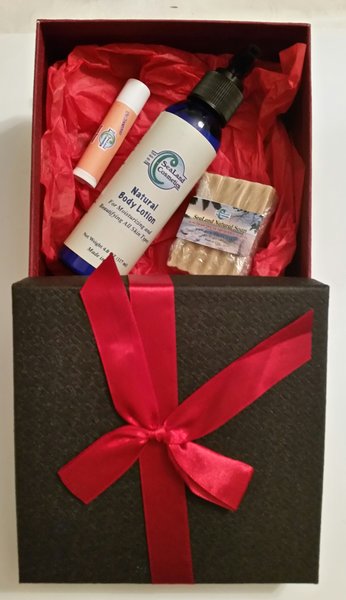 This Daily Body Moisturizing Lotion is amazing lotion in cold weather.
The skin dryness comes with itching,scaling, ect.
The Organic Aloe Vera, natural oils such as Organic Coconut oil and the salt from the Dead Sea , these ingredients and more in the body lotion help to reduce skin dryness symptoms with soft touch.
The addition of natural vegan Lip Soother and natural soap to this set increase the benefits to the skin.