Calming Choice Face Lotion
Acne all gone
I had some bad acne throughout my face. Due to stress and just unknown reasons. I used this face lotion for 2 weeks twice a day and i now have a face that is clear of all acne's and my face feels much more healthier and shinier. ( Bassem)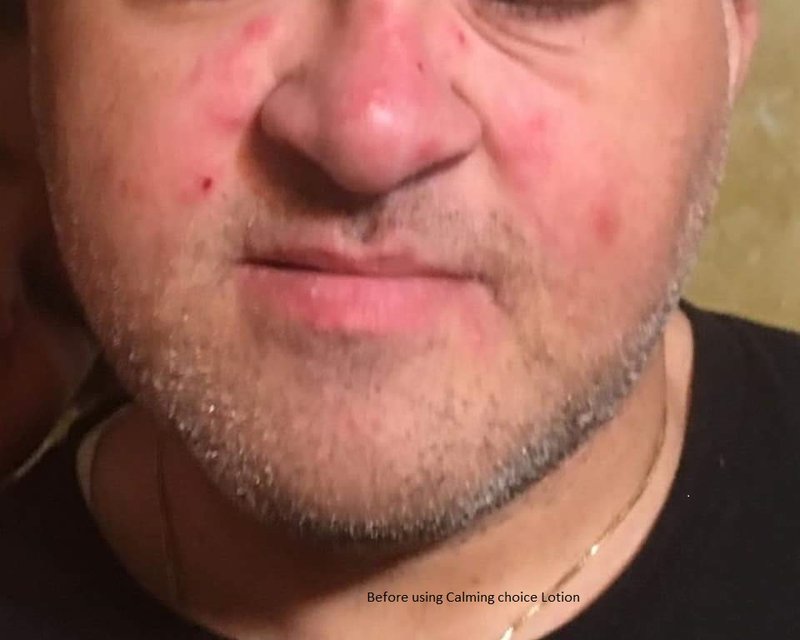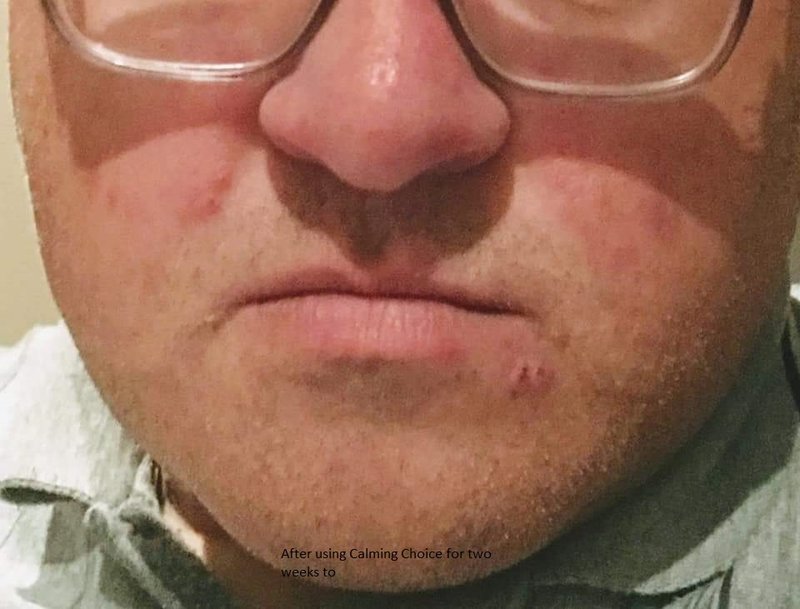 Face Cream with Shea Butter                             Great Product!
I've been using this face cream for a couple weeks now and I love it!. I agree with everything Rebecca H. has said about this product; A small amount goes a long way with the amount purchased; it covers my face. It has a wonderful natural clean lavender scent. I will and would definitely highly recommend this to anyone who is looking for a good al
l natural chemical free cream for their face for after a wash or anytime! :) ( Sarah D)
This Picture from Vero after using the Face Cream with Shea Butter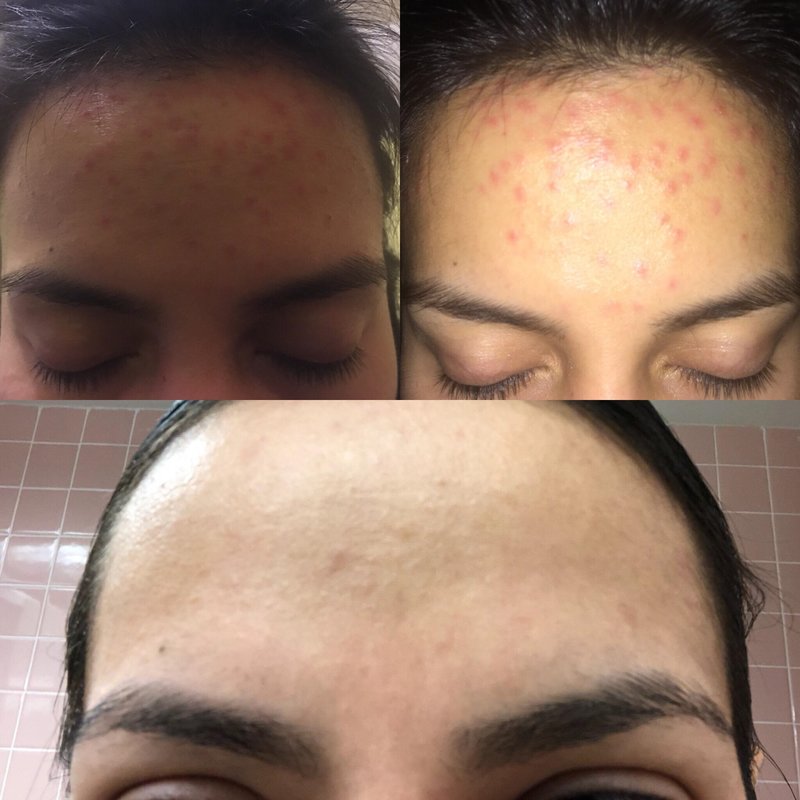 The pictures below for L. B who used Calming Choice Lotion few times in one day, Face Cream at night and morning, washed with Natural face & hand soap in the morning, the result is obtained after only one day.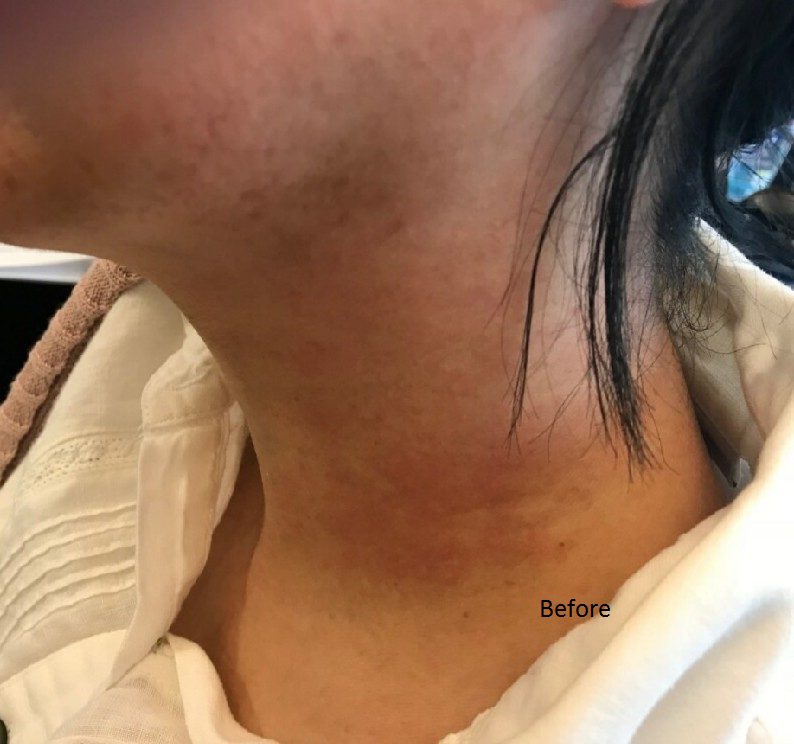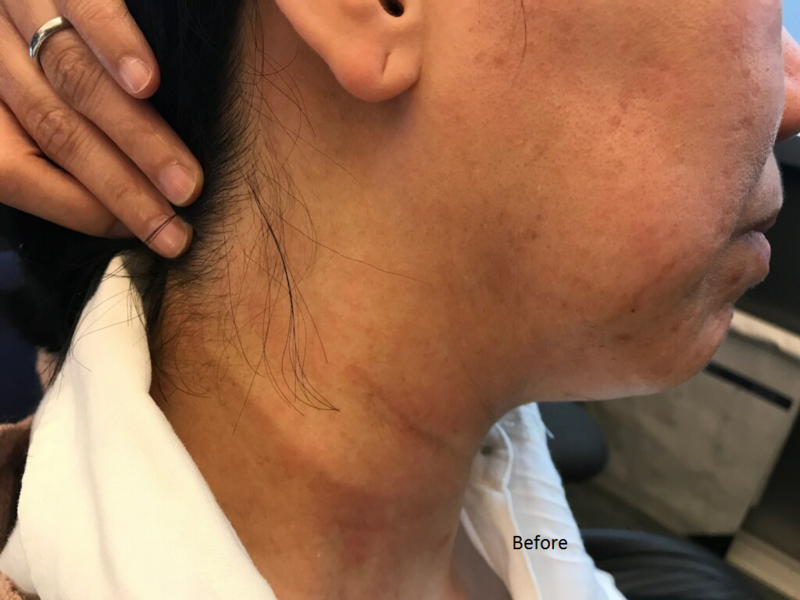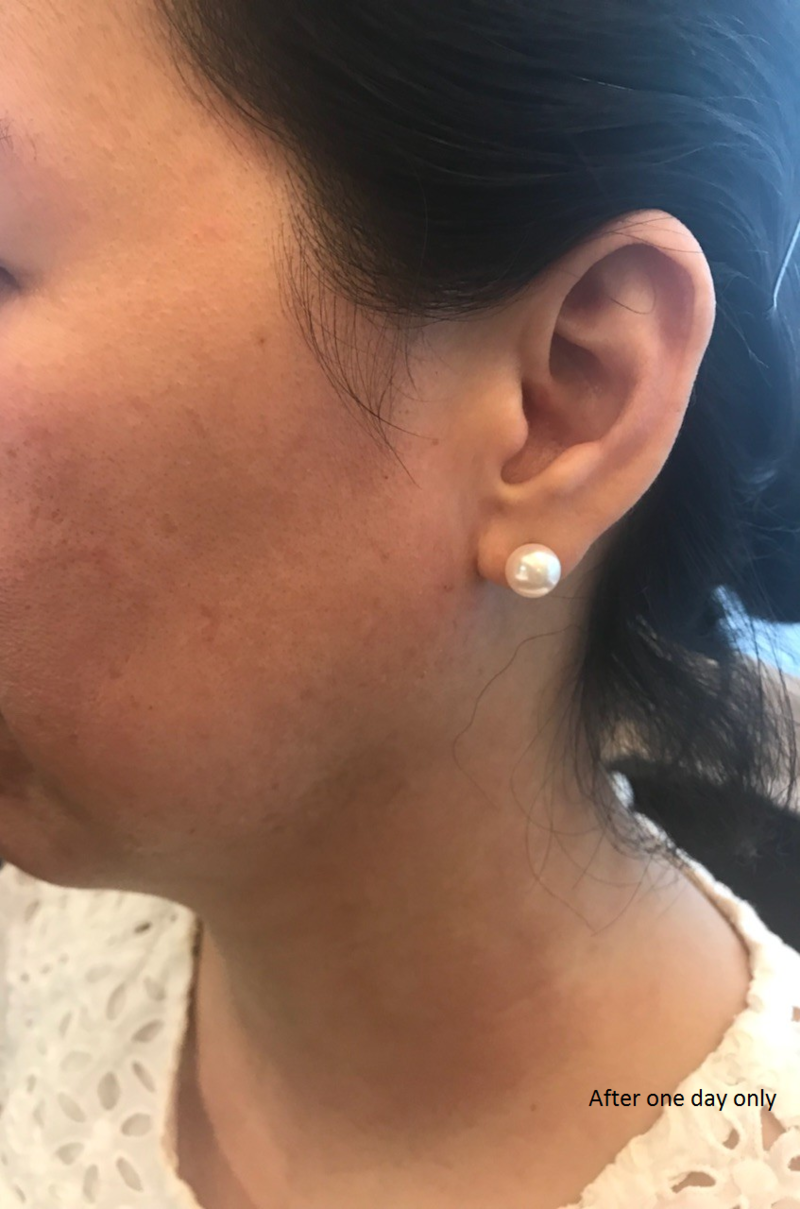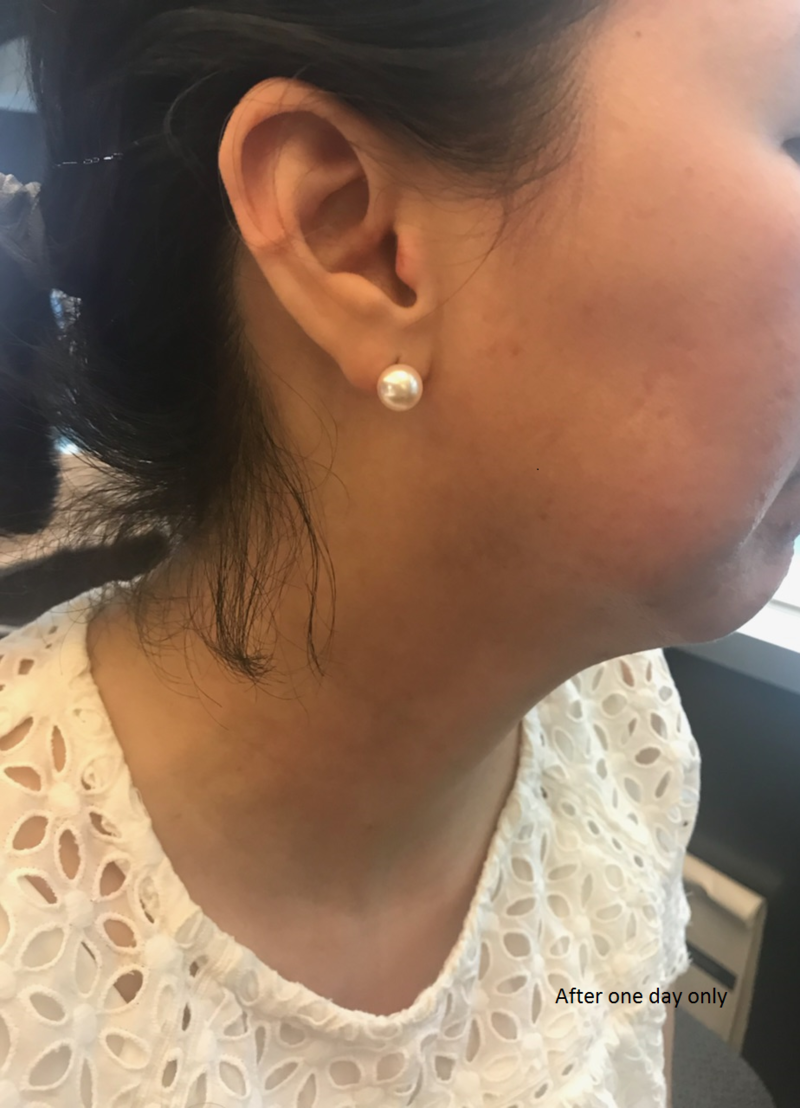 Natural Moisturizing Body Lotion             Thank you SeaLand for helping our daughter with her Eczema!
I don't usually write reviews but I thought that people really should know about this product. My daughter, who is turning 4 years old soon, has severe Eczema all over her body (really bad spots on the back of the neck, arms, hands, legs, and feet). She would get so frustrated at night during her sleep that she will just start crying in the middle
 of the night because she couldn't stop the itch. We tried hydrocortisones, special "expensive name brand" ointments and different ointments prescribed by her pediatrician but it never seemed to work. A few months ago, I saw this company at a Health Expo and after talking to them about this product, I picked up a bottle. We started to use SeaLand Cosmetics Body lotion on the "problem areas" right after her shower/bath and now she doesn't wake up in the middle of the night anymore. She also doesn't scratch herself bloody during the day as well. Just seeing my daughter happy and not crying/frustrated is the reason why I think this is a great product (plus its nice for us to sleep through the entire night). It's also important to know that SeaLand uses all natural ingredients in their products. So if anyone you know suffers with Eczema, they should definitely use this product. I just ordered a few more to give to my mom and my sister's family. Keep up the good work SeaLand!  (Will)
https://youtu.be/obFIivVSpGQ

Roll-on Natural Deodorant                         Great natural product for nursing mothers!
I am a nursing mother who was in search of an all natural deodorant. I am incredibly IMPRESSED with this product.  Even after a long run, this deodorant  holds up. I especially enjoy the refreshing  lemongrass scent. I highly encourage everyone to give this a try. It proves you do not need harsh chemicals that come with some other d
eodorants to work. (Rana O)
                                                                        4 MILE RUN!
This product held up even after my 4 mile run! SO impressive for an all natural deodorant!!! No residue and it's quickly absorbed into the skin. Highly recommend! (Rana O)
                                                                        AMAZING!
I was always the type of person that joked around about my deodorants… give me all the chemicals! Until…I became pregnant. 
I was reading an article one day (listed below) about the harmful chemicals found in deodorants and started seeking natural alternatives. 
I am SO impressed with this deodorant! It not only actually WORKS but the 
refreshing peppermint scent is so therapeutic. This is a must have for everyone including teens, pregnant and nursing mamas! I am so obsessed that I also have the Lemongrass and Tangerine scents also! (Rana O)
https://youtu.be/nX-5ksTu18M
Natural Moisturizing Body Lotion                 Works great on eczema - results in 1 week
I purchased this lotion to use on myself as I tend to have dry skin for the winter. My 2 year old son has been suffering with extreme eczema and we've tried everything, prescription medication, all the items on the shelf and nothing really cleared it up. One day I saw the lotion bottle and decided to give it a try for my son, I know that dead sea 
salt can work wonders on the skin. 

In one week I saw a difference in his skin that I've never seen from any other product. 

I will continue to use this for myself and my son. His skin is looking better and better each week. (Marsha)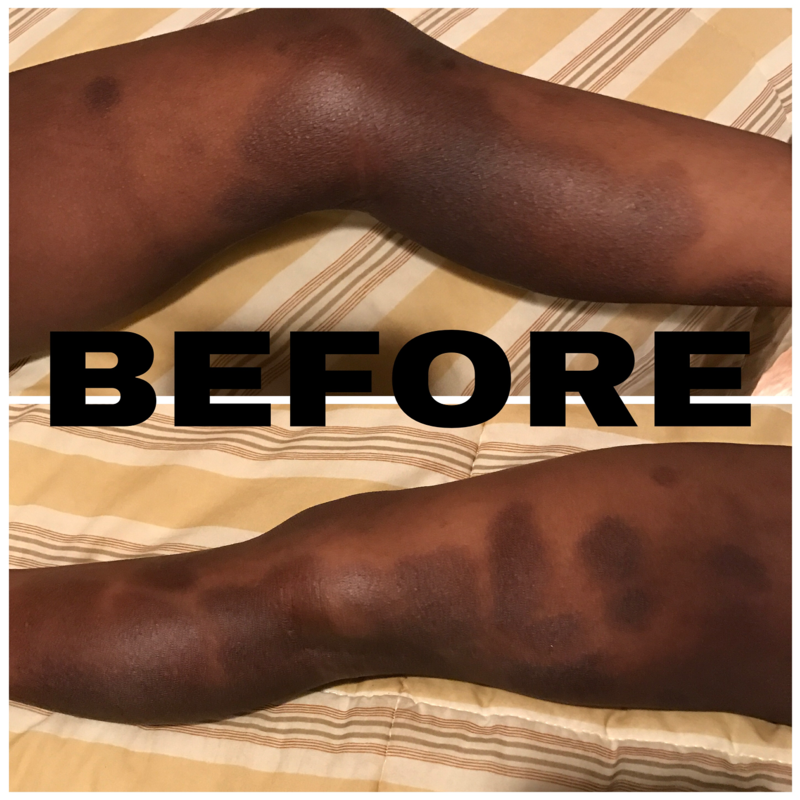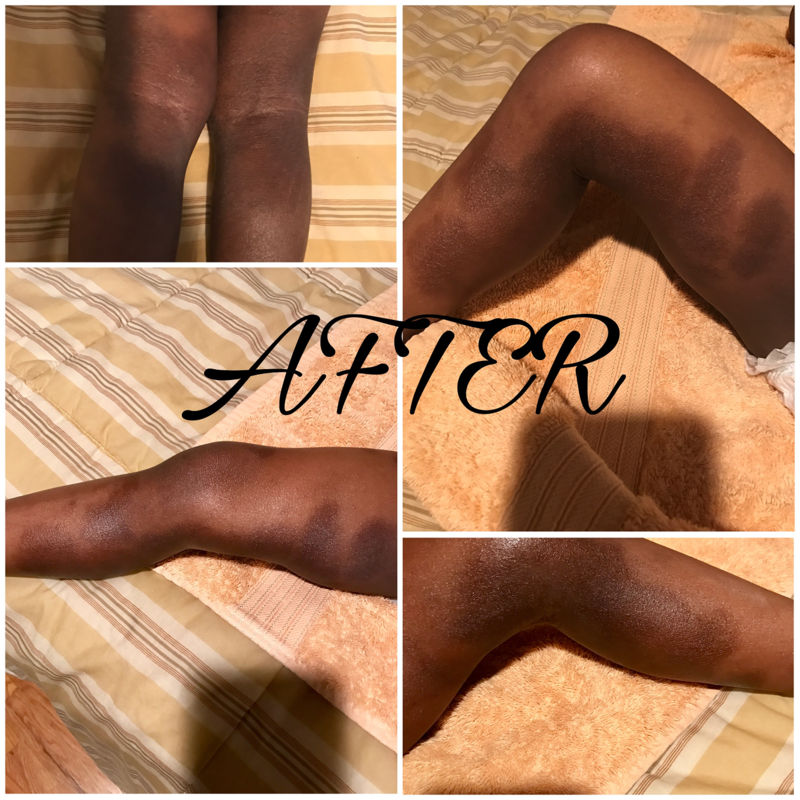 Scalp Natural Lotion                                 Saved my toddler's scalp!
My 3 year old developed a bad case of eczema which resulted in cradle cap. He has really thick hair so treating it was difficult. Until I got some scalp oil! It's gentle, smells good, and has incredible healing properties! Not only did it treat all the yuckiness, it moisturized his hair and scalp beautifully! My baby is happy and this mama is happ
y to give her baby wonderful natural products that keep him healthy and thriving! Thank you SeaLand!! (Marline)
Natural Scalp Lotion                             Dry Itchy Scalp
I over-worked my hair right down to my scalp with so many over the counter coloring hair products I was using. My scalp was dry, flaky and extremely itchy! I tried over the counter scalp shampoos and scalp oils. I seen some changes, but not guaranteed results. I was given this product as a sample. After 2 weeks I seen results. I'm sold! My scalp is 
healthier, and no more dry itchy flaky scalp! I apply the Natural Scalp Lotion and massage it into my scalp twice a week before bedtime and that's all I need to do. I am completely satisfied with with product! BUY IT you will see results! I also use another line of the SeaLand products, it's the Leave-In Hair oil mix, I LUV IT!! I'm convinced these products were made for me. THEY SMELL GREAT too! All natural ingredients, how cool is that!! I LUV coconuts and that is one of my favorite ingredients! :-). Satisfied Customer! Can't wait to try the other products. Thanks again SeaLand Cosmetics!(Poiyzn I)