20% Discount with FREE Shipping using code "mother20" (expires May 31. 2018)
Eczema Moisturizers and Skin Care Products
To help you manage the symptoms of your eczema, Sealand Cosmetics body lotions, face creams, scalp products, and lip balms have been created specially for reducing dryness, itching, flaking, and cracking of the skin. Whether you have eczema on your face, ears, scalp, legs, or feet, we have a product that may be able to help.

Do you have
eczema on your face and/or in your ears?
With such ingredients as Shea Butter, Dead Sea Salt, Hydrolyzed Wheat Protein, Organic Aloe Vera and Pure Essential oils, our daily face cream can be used daily for hydrated, soft, and healthier skin.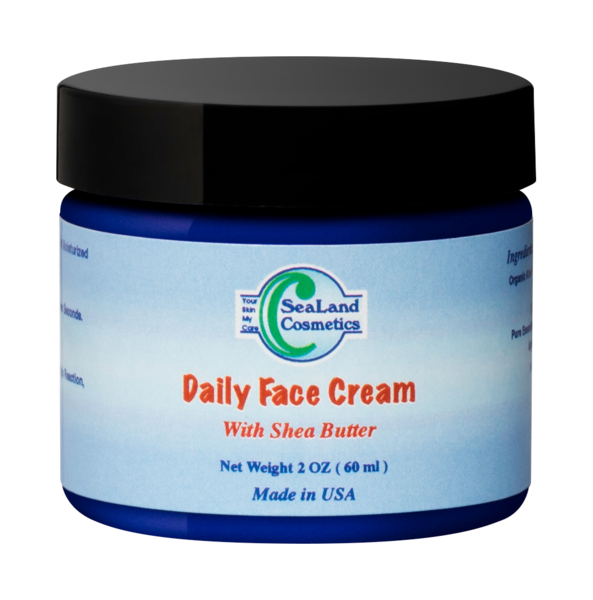 Do you have
eczema on your scalp?
The skin on your scalp can become dehydrated. Moisturize your scalp with our Scalp Lotion made from a natural pH balanced formula. Using a unique blend of Dead Sea salt and earth's natural ingredients such as Organic Aloe Vera, Organic Coconut Oil, Castor Oil, Pure Essential Oils and Extracts, this lotion will help you to achieve healthy scalp and hair.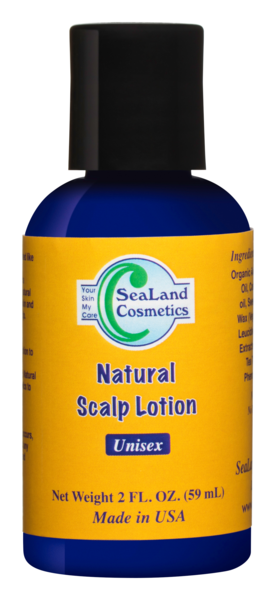 Do you have
eczema on your legs or feet?
If you have dryness on rough skin areas such as your elbows, knees, and feet, use this balm for more hydrated skin. The balm is made with high-quality ingredients such as Shea Butter, Beeswax, Organic Coconut Oil, Avocado oil and Pure Essential Oils such as Sandalwood, Tea Tree, Lemongrass and Rosemary.
Do you have eczema on your lips?
Use our Lip Soothers can help to keep your lips moisturized. Beeswax free and Vegan, our lip balms contain Candelilla Wax, Shea Butter, Coconut Oil, Sweet Almond Oil, Avocado Oil, and Tea Tree Essential Oil. Find your favorite scent: peppermint, sweet orange, pomegranate, and hemp.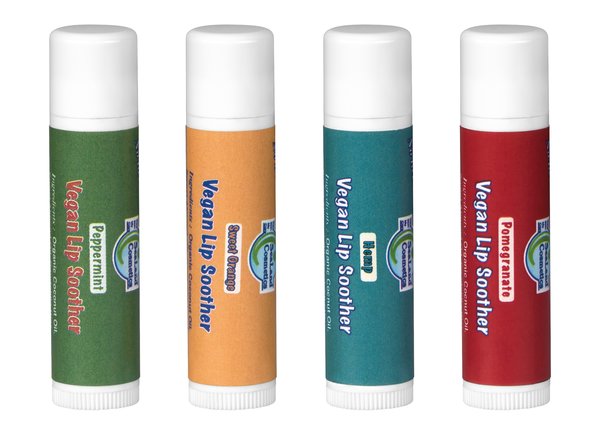 General Information About Eczema and Dermatitis
The word "Dermatitis" is used to describe a number of skin inflammation conditions. Eczema is one form of dermatitis where the skin becomes extremely itchy and uncomfortable, and a dry skin rash often appears.
Seborrheic dermatitis is a chronic form of eczema, that usually appears in areas like the nose, scalp and back, where many oil producing glands (sebaceous glands) are present.
Prescription and over-the-counter medications are available to treat eczema, but many people have found relief of eczema symptoms through the use of natural creams.
Pediatric eczema, also called infant eczema or baby eczema, begins early and can last through adolescence or even to adulthood. Relief of baby eczema symptoms may be found through different methods, and the best method of treatment for each child may be different.
While no cure exists for eczema, SeaLand Natural Products have been seen to relieve symptoms of dry skin and eczema.